Profiler (spyder-profiler plugin)
The profiler plugin for Spyder shows the time spent on each function/method during the execution of a program. The source code can be downloaded from github.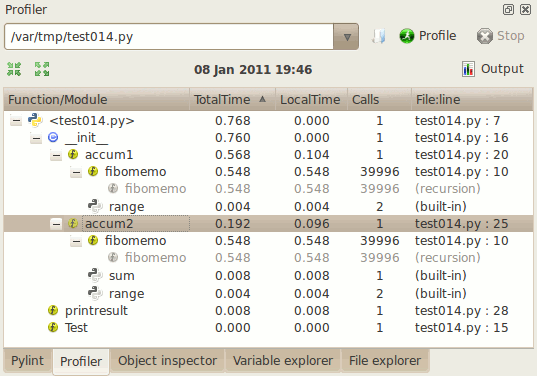 The tree shows the results calculated by python's module 'cProfile'. Recursive calls appear only once and in lighter color.
Note that the time and call values shown by this plugin are global to the execution of the program and not specific to a particular call. Because of this, some functions/methods may show longer times than their callers.